Today I am starting another new segment, What I LOVE Wednesday! My first post is going to be something I love because it makes me feel and look better, plus I use it everyday:
philosophy redness & sensitivity
facial products, it's called
"keep the peace."
The reason I love it is because I have Rosecea, it is a skin chronic skin condition that can range from mild to severe redness on the face. Rosecea also causes small veins to surface on the face to make the redness even more pronounced and mine sting when they are not being treated. When my Rosecea first showed up it was very bad, I have two different types, my Dr. prescribed me a facial steroid and antibiotics to use, I used the facial steroid for about a year. It caused me face to be greasy all the time and my face still stung (in addition, I could not go out into the sun), so when I moved from Washington State to North Carolina I decided to stop using the steroid. I did not want a greasy face in the nice sunny state of NC, so I looked for an alternative. Someone recommended Clinique to me and I used it for a while, but my skin was still greasy. For a long time I just went without treating my Rosecea, but last fall I found
philosophy
. I use the products below: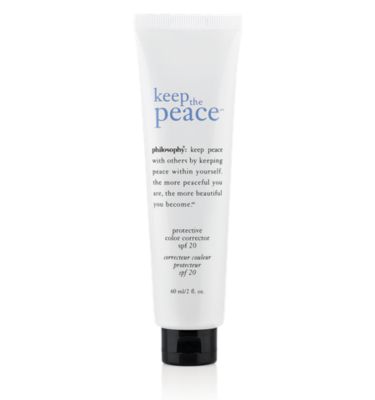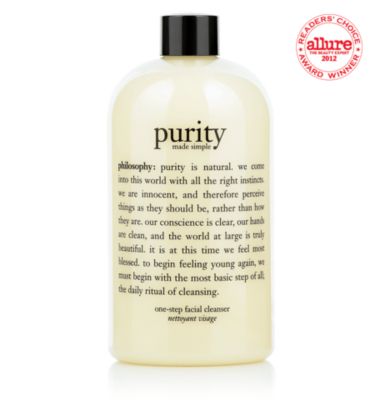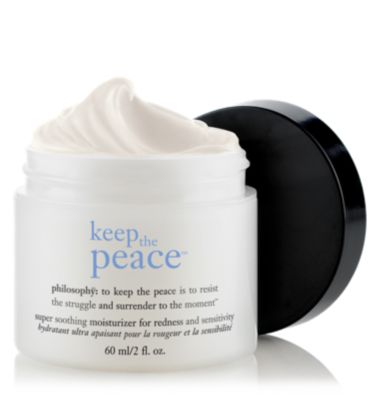 I wash my face regularly, then use the moisturizer, wait a couple of minutes, then apply the color protector. I generally do not use the color corrector unless I am wearing makeup because the product works so well against the stinging and redness of the Rosecea.
philosophy
is not paying me and I am not affiliated with them in any way, I just love their products that much! These products are available online at:
http://www.philosophy.com/skin-care/skincare-concern/skincare-rednessandsensitivity
The are also available in various Ulta, Sephora, and Nordstrom stores, below is a link to a store near you!
http://www.philosophy.com/StoreLocatorView?storeId=10052&catalogId=10050&langId=-1